Website: http://www.bushwakka.co.za
Facebook Page: https://www.facebook.com/4x4campingtrailers/
Bhoma 4×4 Off-Road Caravan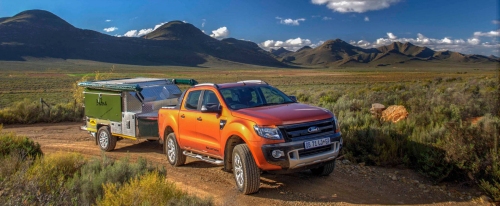 Born of this earth
Taking off-road camping to a whole new level, the Bhoma 4×4 Off-Road Caravan is the Rolls-Royce of trailvans, engineered to perfection. The Bhoma offers one luxury with easy set up , off the ground camping suitable suited for 4-5 persons camping.
Great towing stability and off road capability
Easy to set up
Sleeps 4 – 5
Spacious luxury interior
Large kitchen area with easy access to all necessities equipped for 6
Double Bush-Fan 360˚ Awning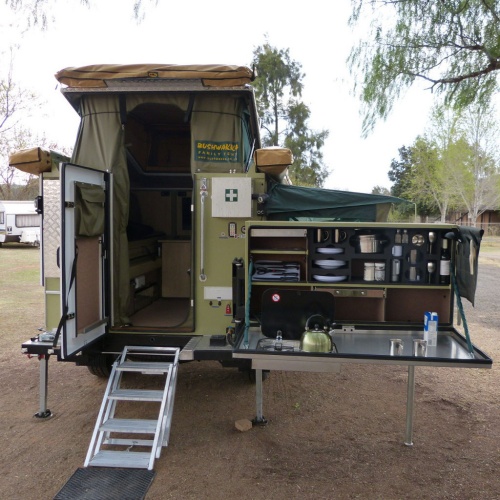 Sundowner II Sleeper 4×4 Off-Road Caravan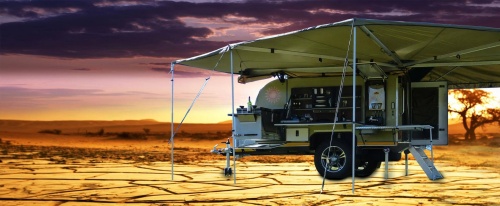 Tea for two..
The Sundowner II sleeper 4×4 Off-Road Caravan fills a gap in the trailer market. It is a trailer designed for two people that have a caravan-type feel and is also easy to set up.
Elderly people don't want to climb up a ladder to sleep, whilst young, adventurous couples want a trailer which can be set up in just minutes. And, of course, the Sundowner trailer subscribes to Bushwakka's 'lightest, toughest and
best' ethos.
Compact design
Spacious interior living space
Sleeps 2
Remarkable quick and simple set up time
Easy Setup Bush-Fan Canopy
Large well designed and easily accessible kitchen equipped for 4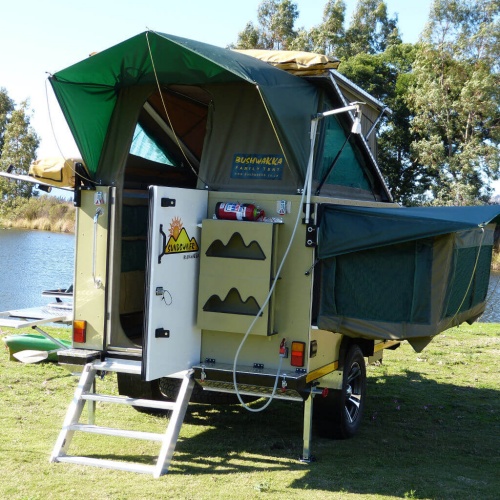 Safari Weekender 4×4 Off-Road Trailer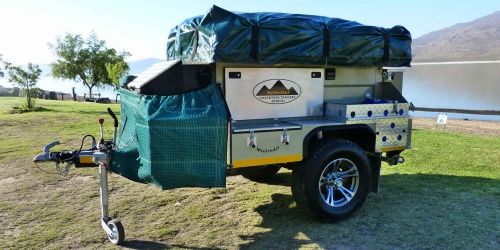 The lightest proper off-road trailer on the market
Why choose the Safari Weekender?
Here are some hints and tips to consider and to help you make the right trailer choice. The 3 main criteria that would put you in the Safari Weekender category should be the following:
Trailer towing weight
Trailer size
Affordability
Very light weight compact design for easy towing behind some of the smaller SUV's
Large Bushwakka trailer family tent options to accommodate the whole family
Very well priced and affordable
Full range of accessories to accommodate all your requirements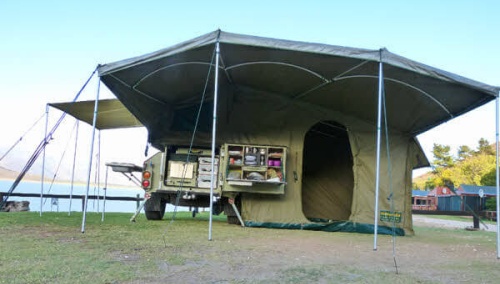 Contact Information
Jaco Putter Cell. 27(0)82 518-5640
Postal Address
PO Box 349, Worcester, 6850, South Africa
Street Address
13 Krone Street, Worcester, 6850, South Africa
Tel: 023 342 3438
Fax: 023 342 8469